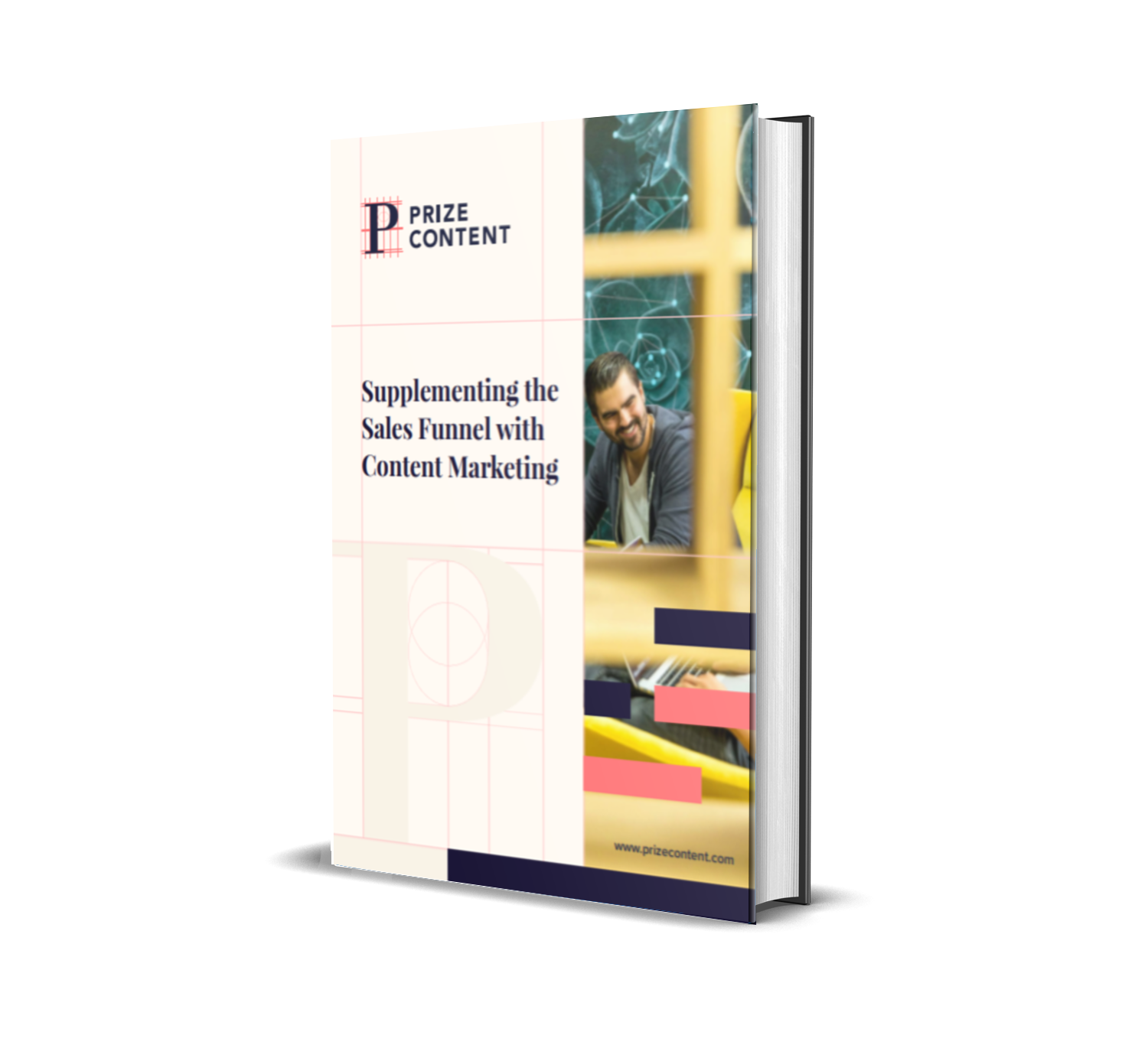 Imagine if you'd developed a sales process that attracted leads, told them about your business and offering, convinced them to make a purchase, and made them into repeat customers.
That's what the perfect sales funnel looks like. But how do you get there?
While many things contribute toward a sales journey that successfully converts leads into repeat customers, the use of content is one of the most important.
At every stage, content helps to influence prospects and take them one step closer to becoming a loyal client.
Interested? Download our free eBook to find out more.
What's Inside
You'll find explanations on how different types of content can be used to improve the efficacy of your sales funnel at all six stages:
Awareness
Discovery
Evaluation
Intent
Purchase
Loyalty
Who Should Read This Book?
Startup and scaleup business owners who want to develop an effective sales process.
In-house marketeers who need to create campaigns that attract leads and convert them into customers.
Sales executives who want to improve the quality of leads they generate and increase the chances of them converting.
Any professional interested in content marketing and how to do it right.
Get "Supplementing the Sales Funnel with Content Marketing - eBook"