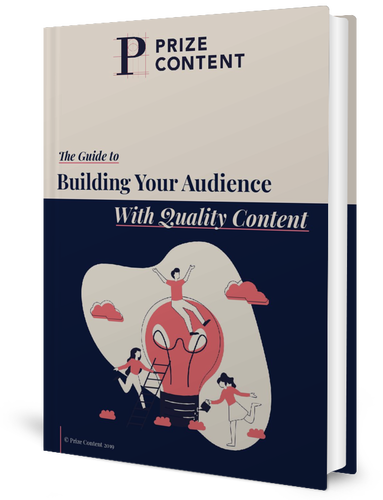 An engaged audience is a critical asset to any business, but gaining one isn't easy. Neither is engaging them, or acquiring the trust of other consumers to build your audience.
Strategy and execution are important factors in the process of building an audience. Choose the right content marketing strategy and execute well, and you'll develop an audience filled with pre-qualified leads that eagerly anticipate your content and closely identify with your brand.
In this guide, we'll explain how to build an audience in the right way, using valuable and trustworthy content, and shine a light on the potential pitfalls you might experience along the way.

What's Inside

The Dangers of Renting an Audience — Get all the information you need to avoid being caught off-guard by the potential perils of renting an audience.
How to Earn an Audience — The inclusive how-to guide on earning a loyal audience that offers your company pre-qualified leads and an engaged audience.
How to Retain a Consumer Following — When you've earned an audience, you can't risk losing them. This guide will help ensure you don't.
Produce Content Consumers Trust — Gaining the trust of consumers can give your company the edge in the marketplace, and valuable, useful content is the way to do it.
When to Rent an Audience — Sure, it has its dangers, but renting an audience isn't always bad; you just need to know when it's the right strategy.

Who Should Read This Book?
Startup and scaleup business owners looking to attract and build an audience that engages with their brand.
In-house marketeers looking to refine their content and use it to develop a following and earn the trust of consumers.
Sales executives investigating new ways of generating and qualifying leads.
Any professional interested in content marketing and how to do it right.
Get "The Guide to Building Your Audience with Content Marketing - eBook"