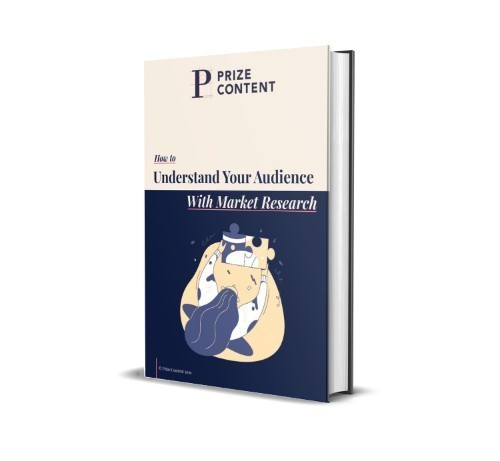 When you consistently create and share valuable content with an audience online, you demonstrate your credibility, build brand authority, and ultimately increase the likelihood of people wanting to buy your products or services.
But to do that, it's essential that you have a solid of understanding of who you want to target with your content, and how it can provide value for them. The way to achieve this is through market research.
In this guide we show you how to undertake this process for your business, using real data and insights.
What's Inside

Demographics - The 'who, what, and where' data about people that helps you discover which groups you should be writing for.
Psychographics - The 'why' information about your audience's pains, goals and motivations which steers the subject matter of your content.
Reader Personas - How to turn demographic and psychographic information into an avatar that informs your writing at every stage.
Who Should Read This Book?
Startup and scaleup business owners, who want to begin blogging for their business and don't know where to start.

In-house marketeers who need a refresher on best practices, and a helpful reference tool.
Sales teams who need to create outgoing comms to improve lead generation.
Anyone who wants to understand the benefits of market research, to improve the effectiveness of their content marketing.
Get "How to Understand Your Audience With Market Research - eBook"