Generating leads, converting prospects, and increasing sales through content marketing is not straightforward.
It requires a lot of planning, in-depth research into an audience, and many iterations to produce effective content that achieves these aims. But you don't have to go it alone.
Browse the internet and you will find an endless selection of content marketing tools available to you. So many, in fact, that it can be difficult to discover tools with the exact functionality you're looking for. Then there's the cost. While some programs are free, others can be expensive, with some annual fees costing five figures.
Here, we're highlighting six of our favourite, low-cost content marketing tools perfect for small and medium-sized businesses. These programs allow you to establish a smooth workflow without breaking the bank.
Google Trends: Find Engaging Content Topics

So, let's begin with a simple question: what are you going to write about? It may be a simple question, but the answer is often anything but simple.
For your content to have an impact, it must offer value to a wide audience; something they're looking for, whether that's insight, information, or resources. Google Trends can help you create content that people need.
Trends is a free online tool from Google that allows you to track the relative popularity of search terms over time. You can search by different regions and languages, and also within different industries and on different platforms (like images, news, or YouTube). You're also able to compare search terms, to see which received the most interest and is thus better to address in your content.
We've talked about Google Trends before — you can find out more about the tool in our previous post — and it remains a fantastic tool for providing crucial insight to help you decide on the topic of your content.
ActiveCollab: Organise Your Ideas and Track Your Progress

If you're serious about pushing your company forward with content marketing, you should treat it as a project. And, just like any other project, it needs to be managed effectively.
ActiveCollab is a simple, easy-to-use project management tool. Available as a desktop application or an online program, ActiveCollab provides users with the ability to:
Set up project boards, campaigns, and tasks.
Add time estimates to campaigns.
Log time against projects.
Add comments and progress updates.
Calculate billing costs.
Generate advanced reports.
Despite its extensive functionality, ActiveCollab is inexpensive to run, with a monthly fee of less than £7 per member. If you have a small team, or you just want a platform to manage projects yourself, ActiveCollab offers the perfect solution.
Google Docs: Draft and Collaborate on Your Content
If you're of a certain age, your natural instinct for writing content will be to open Microsoft Word; the classic home of the written word. If you're writing content to be directly posted on your website, you might plan to write it in your CMS, meaning you can upload it instantly when you're finished.
If it's up to us, however, we're writing our content in Google Docs, and we think you should too.
Google Docs offers the same features as Microsoft Word but with a number of added bonuses. First, it allows simultaneous collaboration, so you and your team can work on the content together, or users can make live suggestions or edits. You can also control access to the document and give other users the ability to view, comment on, or edit it. When you're finished, the doc can be downloaded in one of seven different formats to suit your needs.
And did we mention you can use Google Docs for free?
Canva: Make Beautiful Images to Accompany Beautiful Words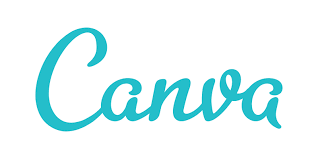 Engaging content isn't just about the written word. Eye-catching images and graphics drive engagement and contribute heavily toward your content having an impact. For example, Twitter posts with an image generate 150% more retweets than text-only tweets, while a study of more than 100 million Facebook posts showed that updates with images attracted 2.3 times more engagement than those without.
To create the images that take your content to the next level, we recommend using Canva. It's an easy-to-use graphic design platform that allows you to create an array of visual content, including:
Social media graphics.
Header images.
Posters
Presentations
Logos
Infographics
What's more, you can use Canva for free. The complimentary account includes more than 8,000 free design templates, more than 100 design types, and access to hundreds of thousands of free photos and graphics.
If you want to increase the functionality to include video production and gain access to more than 60 million premium stock images, graphics, and videos, you can sign up for Canva Pro for just £8.99 per person per month.
Hootsuite: Post and Promote Your Content

An integral part of a smooth content production workflow is fast and simple delivery. Then, to give your content a boost, it's important to promote it.
Your delivery process will depend on your content, and where it needs to be posted. If it's to sit on your website, you'll likely use your site's CMS. If it's an email communication, well, we'll come to that shortly. If it's for social media, you have two choices: publish each post individually, live, and through each platform, or use a social media management tool, like Hootsuite.
Through Hootsuite, you can connect all your social media profiles and schedule posts to Twitter, Facebook, LinkedIn, Instagram, Pinterest, and YouTube. So whether your content is made for social media, or you need to promote your content through your social channels, Hootsuite gives you a central point to do it all. You'll also find Hootsuite can generate reports on your posts and social channels, and provides a feature for running ads.
Like some of the tools we've mentioned so far, Hootsuite does offer a free version. It is, however, limited. It gives you control over three social media profiles, with basic scheduling and analytic features. If you need more functionality, and most businesses will, monthly pricing starts at £25 per month. This increases your control to 10 social media profiles for one user, and offers automated post scheduling and key performance metrics.
Mailchimp: Send Emails and Measure Their Success

We promised we'd discuss delivery for email content, and here we are. Emails are an important part of a comprehensive content marketing strategy. They could be the basis of your plan or be used to promote your content. Whichever is correct, Mailchimp offers the solution.
Mailchimp is a leading email marketing platform. At the beginning of 2020, it had more than 12 million users and owned a market share above 60%. And, with more than 340 billion emails being sent through Mailchimp each year, it's safe to say it's tried and tested.
While Mailchimp's functionality is extensive — giving users the ability to establish automated campaigns and design unique templates — the platform makes sure simple things remain simple. Building emails is easy, and you can make them as basic or complex as you wish. Adding audiences is also fast and hassle-free, with tagging available to improve the targeting of your campaigns.
If you want to send emails to large audiences, there's no need to look beyond Mailchimp.
So, we come to the price. You'll be delighted to learn that Mailchimp has a free version that covers all your basic needs. You can design emails, add up to 2,000 contacts in one audience, access basic templates, and, obviously, send your emails.
One thing you might miss by choosing the free version is the ability to schedule emails in advance. If you want that functionality, or need to increase your contact or emails per month allowances, you can choose the essentials package, which starts from £11.89 per month.
Establish Your Content Marketing Process
You can't always do it on your own. By using these tools to create a smooth, sustainable, and repeatable process, you'll be well on your way to making content marketing work for your company.
If you'd like some assistance with your content marketing, or to find out more about developing a process that's right for you, we'd love to help! Get in touch with the Prize Content team today.